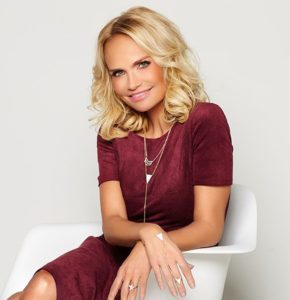 Kristin to Host 2017 Television Critics Awards
Kristin is set to host the 33rd annual Television Critics Awards at the Beverly Hilton Hotel in Los Angeles on August 5. Serving as emcee for the night, Kristin will put her wit and humor to work kicking off the show before handing the reigns over to the critics announcing the winners. The awards span a wide variety of categories and genres, including news and information, youth, drama, reality and comedy.
"Throughout her unprecedented career, Kristin Chenoweth has carved a lasting legacy as an entertainment powerhouse and trailblazer. She is the perfect choice to host this special evening, honoring a season that has truly been a landmark year for women in television," said TCA President Amber Dowling. "The Television Critics Association is proud to have an actress of her caliber leading the night's festivities, as we come together to celebrate 33 years of the TCA Awards." For more information, visit the TCA website HERE.