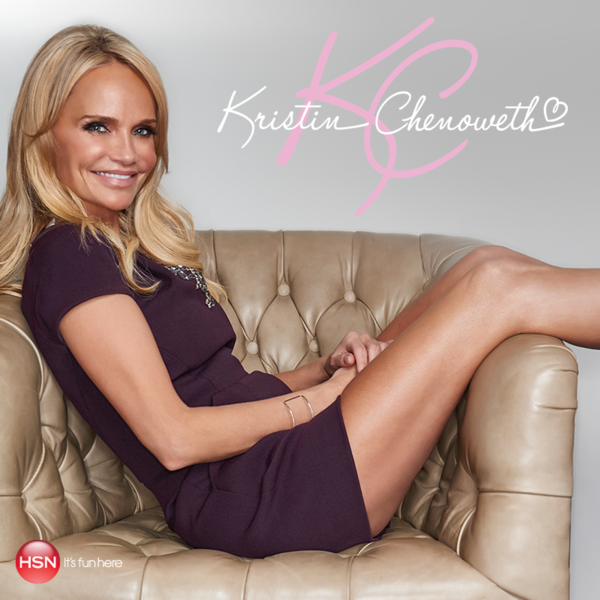 Kristin Launches Exclusive Jewelry Collection on HSN
Longtime jewelry lover, Kristin Chenoweth, heads to the HSN studios this week in St. Petersburg, FL, to launch her exclusive line that combines classic symbols with modern looks to create a jewelry collection of wearable, mixable and layerable pieces. The contemporary assortment of jewelry features sterling silver and gold plated sterling silver pieces, each with a unique story and ranges from $29.95 for CZ Star Stud Earrings to $299.95 for a Pave Music Scale Cuff. The primetime special airs live on HSN from 7-9pm and can also be streamed live on HSN.com and the HSN App. The collection is currently available on HSN, here.
About HSN:
HSN is a leading interactive direct-to-consumer live content retailer, offering a curated assortment of exclusive products and top brand names to its customers. HSN incorporates entertainment, inspiration, personalities and industry experts to provide an entirely unique shopping experience. At HSN, customers find exceptional selections in Health & Beauty, Jewelry, Home/Lifestyle, fashion/Accessories, and Electronics. HSN broadcasts live to approximately 95 million households in the US in HD 24/7 and its website HSN.com features more than 50,000 product videos. Mobile applications include HSN apps for iPad, iPhone and Android. HSN, founded 38 years ago as the first shopping network, is an operating segment of HSN, Inc.(Nasdaq:HSNI). For more information, please visit HSN.com, or follow @HSN on Facebook and Twitter.