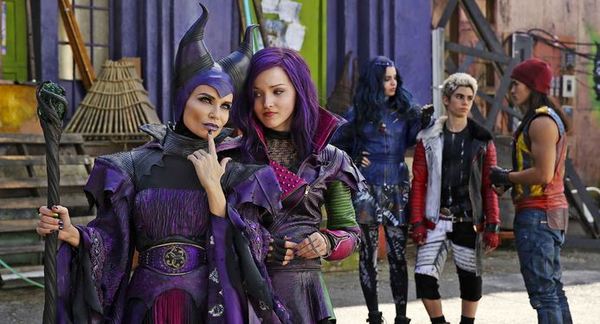 Up to No Good in 'Descendants'
Kristin Chenoweth stars in Disney Descendants, premiering this Friday, July 31 on the Disney Channel! She is a show-stopper as the evil queen, Maleficent who in true form, wants to ruin lives and reign over the entire kingdom.
The Star-Telegram article dubs Chenoweth the "not-so-secret-weapon" of the movie: The biggest scene-stealer in the cast, the movie's not-so-secret weapon, is one of the parents: Broadway musical superstar Kristin Chenoweth plays a particularly wicked version of Maleficent. "Getting to do a big song-and-dance number alongside Chenoweth," Cameron says, was a dream come true. "She has been my inspiration since I was 7 years old," the younger actress says. "I cried when I found out that she was going to be doing this movie."
See the full article here.