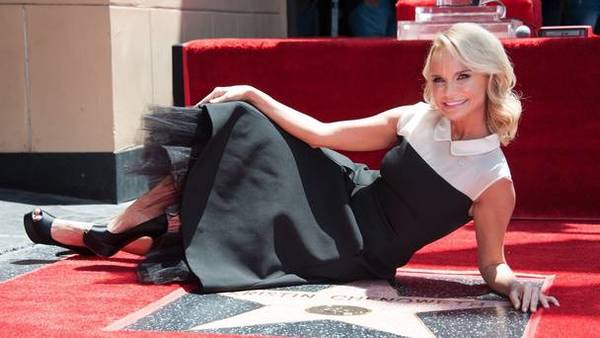 Kristin Chenoweth Receives a star on the Hollywood Walk of Fame
Variety Magazine shines a spotlight on Kristin Chenoweth receiving a star in the Hollywood Walk of Fame. Highlighting Chenoweth's multifaceted talent, spanning across the entertainment industry in movies, tv series and Broadway, as well as musical performances, the article gives an overview of her lengthy career. Her Hollywood star, however, honors Chenoweth in the category of Live Performance/Theatre.
These days, Kristin Chenoweth is everywhere — on film and TV, in concert and on the Broadway stage for eight shows a week as the Tony-nominated romantic lead Lily Garland/Mildred Plotka in Roundabout Theatre Company's revival of "On the Twentieth Century." "This is a commitment, what I'm doing and (what) all of my fellow Broadway artists (are doing)," says the petite Oklahoman (she's all of 4 feet, 11 inches tall) of her role as the ugly duckling piano accompanist who transforms into a swan movie star. "It's a marathon, like being an Olympic athlete. It's also a gift." And Chenoweth's fans know it. The second she appears onstage, the audience thunderously applauds. And then comes that unmistakable voice: bigger than she is — perfect in pitch, tone and breath — from ballad to belt.... Read the full article here.