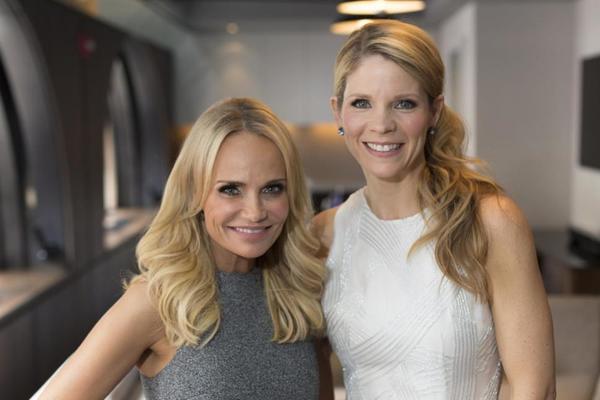 Oklahoma City University voice teacher Florence Birdwell shares with Daily News
Voice teacher at the University of Oklahoma, Florence Birdwell, shares her story of coaching Tony-nominated students Kristin Chenoweth and Kelli O'hara with the Daily News. Read below for snippets from her interview and head to nydailynews.com for the full article.
She helped launch the careers of Kristin Chenoweth and Kelli O'Hara on the right note. That was a couple of decades ago. Then last week, Florence Birdwell, a former voice professor at Oklahoma City University, was in New York to see her Tony Award-nominated students in action. First up, Birdwell saw Chenoweth as the larger-than-life actress Lily Garland in"On the Twentieth Century." Then came O'Hara, as Anna Leonowens in "The King and I." Birdwell's take? "Kristin," she tells the Daily News, "is marvelously unique. She is exactly the right person for her role. Kelli," she adds, "is so beautiful she makes you gasp inside." This race marks Chenoweth's third Tony nomination; she won in 1999 for "You're a God Man, Charlie Brown." O'Hara is now a six-time nominee. Who's Birdwell's favorite? Don't even ask. "I cannot have a preference," she says. "I'm thrilled to have two Tony nominees on the list — and so proud that they've come so far." When Birdwell met Chenoweth, she was struck by the fact that "high C's were nothing. She was so funny. I thought, 'She's got such possibility.' " Read the full article here.